Open the door
to financial markets.
Information and knowledge
belongs to everyone.
Finwires motto reflects our mission to deliver speedy reports and explaining news. This is reflected in our coworkers and our core belief: Information and knowledge belongs to everyone.
This is visible in the way we work; we embrance high inclusiveness and responsibility at all levels. As quoted by one of the founders,
Fredrik Hansson:
"The benefit of working at Finwire is that you are most likely to make senior decisions even at a junior level."
The employees at Finwire have a high dose of curiosity which forms the way we work and what we work with.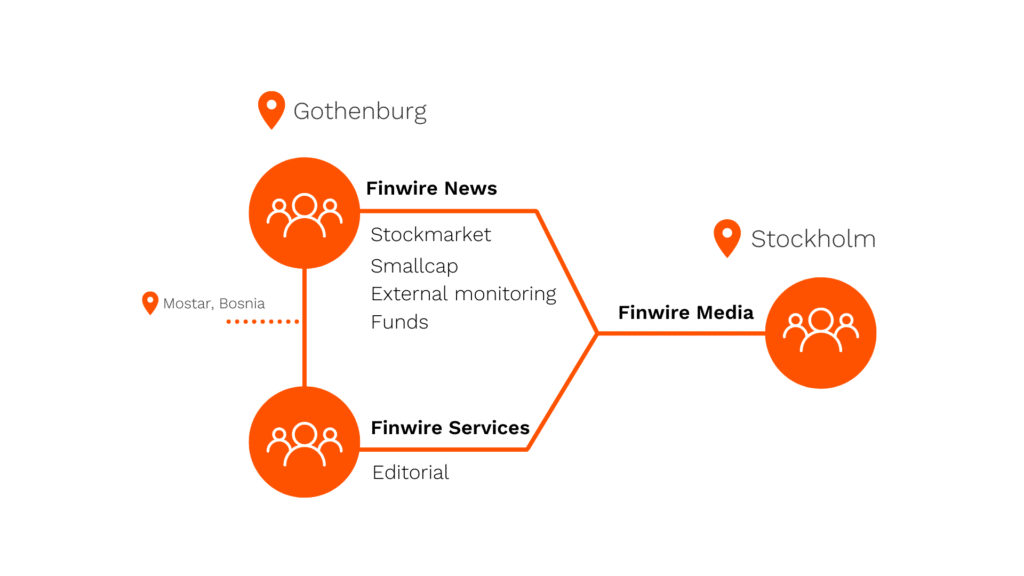 The core of Finwire is delivering financial news about the stock market and funds with particular interest in companies listed on small-cap. Our reporters write speedy reports with a lot of dedication as fast-paced analysis and decision making is key in their roles.
The news division includes 4 different sub-divisions depending on focusarea, if you are focusing on news concerning small-cap, general stock market, external monitoring (strategic intelligence) or funds.
"After a while you can spot a good newsarticle in the blink of an eye as a memo heading flashes by on your screen, since we write 400 articles each day".
Since 2014, when Stefan started, the number of listed companies on the small-cap exchanges have doubled, as has Finwires growth.
We are still growing!
What are you looking for in a reporter?
"Good writing skills! This is most important and some interest or knowledge about the stock market/economics.
We read a lot of news, reports and information and quickly need to understand and write short articles which summarize what the end consumer needs to know and why it matters."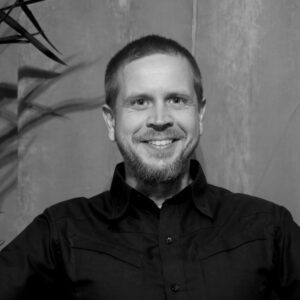 STEFAN LINNÉR
HEAD OF NEWS
GOTHENBURG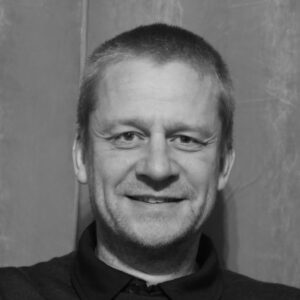 LARS JOHANSSON
MANAGING EDITOR
GOTHENBURG
HENRIK ÖHLIN
EDITOR SMALLCAP
GOTHENBURG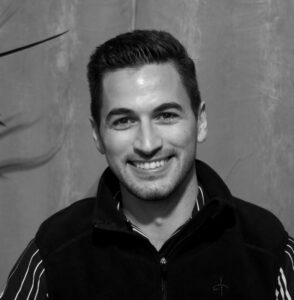 ISAC BOUKACHABIA
HEAD OF FUNDS & EQUITY RESEARCH PRODUCTS
GOTHENBURG
Joel Andersson
EQUITIES REPORTER
GOTHENBURG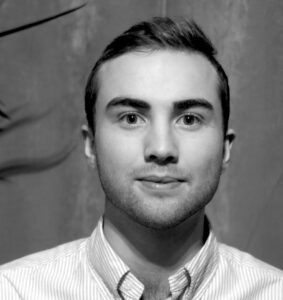 FILIP LINDKVIST
EQUITIES REPORTER
GOTHENBURG
RENO SANTIC
EQUITIES REPORTER
MOSTAR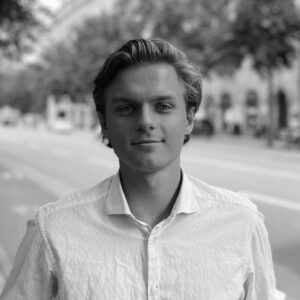 JESPER AHLBERG
FUNDSREPORTER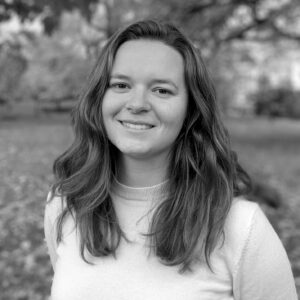 FELICIA SÖDERQVIST
FUNDSREPORTER
GOTHENBURG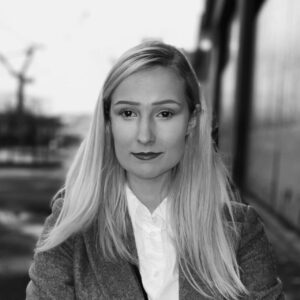 ISABELLA MILLINGS
FUNDSREPORTER
GOTHENBURG
Tove Linder
FUNDSREPORTER
GOTHENBURG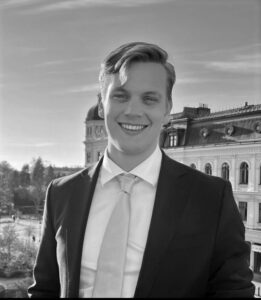 Filip Andersson
FUNDSREPORTER
GOTHENBURG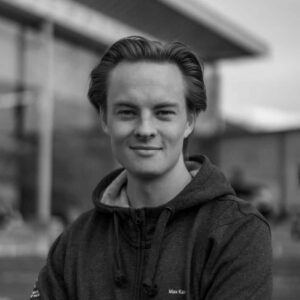 MAX KAING
EQUITIES REPORTER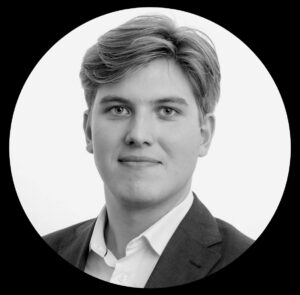 David Molin
FUNDSREPORTER
GOTHENBURG

Our colleagues who work with "services" are mostly editors who work on a client-basis, producing editorial texts as well as other content, analysis and strategy. It is developed for individual projects with focus on both traditional news and finance.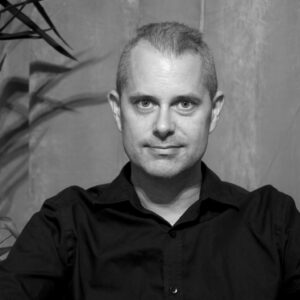 RIKARD JANSSON
HEAD OF SERVICES
GOTHENBURG
"It's a combination of a newsdesk job and project management – as customization is key"
– Rikard Jansson, Head of Services
Rikard started as a financial reporter in 2016 at Finwire and has been a key strategic "player" in expanding the services-branch which now includes both traditional newscontent and financial news. The content is curated for each client and their tonality is set in the material and adapted to the target group.
Sarah Carlsson, web editor:
"I felt early on that this was a good workplace with ambitious co-workers that are all encouraged, included and take responsibility in the forming of your own work-roles. This is what I like the most, that we have very much freedom to test our ideas, there is a lot of flexibility as you have to take care of your own responsibilities. And all the wonderful colleagues!"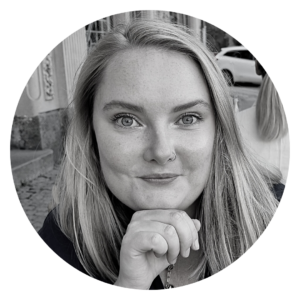 SARAH CARLSSON
WEB EDITOR
GOTHENBURG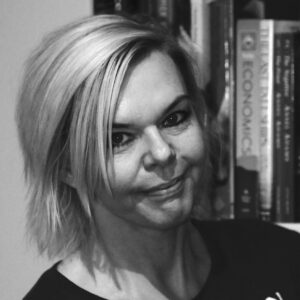 ANNELIE SANDSTRÖM
COMMERCIAL EDITOR
GOTHENBURG
ALVA BERGLAND
PROJECT LEAD
GOTHENBURG
PETRA LUNDGREN
REPORTER/EDITOR
GOTHENBURG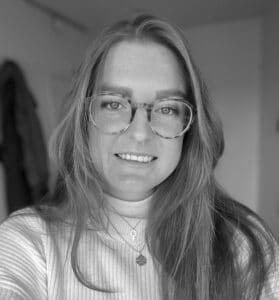 JESSIKA BOUVENG
REPORTER/WEB EDITOR
GOTHENBURG
The media team works with webcasts, podcasts and TV-production. They are based in Stockholm,
but often visit clients in other cities. 
LUDWIG SJÖSTRÖM
PROJECT LEAD
STOCKHOLM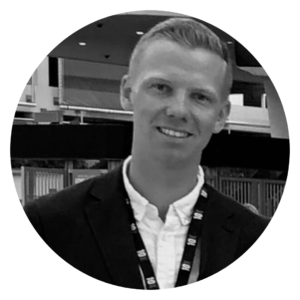 MARTIN WESTERLUND
PROJECT LEAD
STOCKHOLM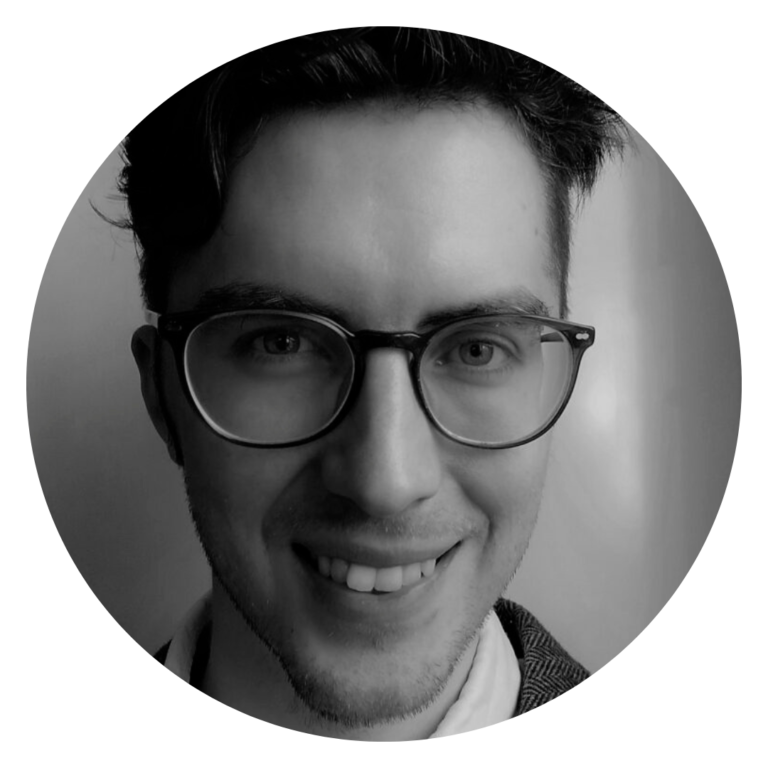 JESPER ÅKERLUND
PODCAST EDITOR
STOCKHOLM
Open the door to financial markets
No open position that fits you?
Finwire is always looking for people who want to join our mission to spread the knowledge.
Send us your info and we will contact you!